I love reading non-fiction books but it feels like I'm in an abusive relationship. When it comes down to it, I read non-fiction books because I want to learn something and apply it to my life. But the format could not be worse.
The typical non-fiction/business book is 80% of anecdotes that are cherrypicked to support the narrative of the author. It's like a lottery winner telling you his winning numbers, how he really worked hard to pick those numbers and if you do your best you can also pick those numbers.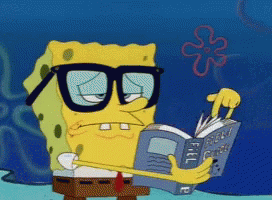 You have to write your own condensed version of the book to make it usable. This is madness, why does it have to be this way? If I want to reference the information later when I'm applying it I have to wade through a giant blob of text. This makes the resistance to pick up the book so gigantic that it ends up collecting dust instead.
Non-fiction books are written for the author, not the reader.
It isn't as cool if you've written a clear 50-page instruction manual with helpful diagrams, step sequences, and exercises if you can say you've written a 300-page bestselling fluff piece instead.
For example, a couple of months back I had to write text for my website. I had no clue where to start so I read some books about copywriting. I still get mad thinking about it. I don't want copywriting history 101 nor want to make my career out of it. I just want some examples, techniques, and exercises with some relevant info surrounding them.
Apparently, that was too much to ask because all I could find were 200 pages of anecdotes. I have to say there was valuable information sprinkled in, but it was hard to apply. Because when you want to apply the information you have to first find it and extract it from a 5-page story. Why not lose the fluff and sell the best information straight away?
Million dollar business request
Why do you write non-fiction in story form and not instructions, exercises surrounded by information.
Later I found Headlime an app for copywriting. It knocked it out of the park. As soon as I open the app I see all the examples, formulas, and theory I need to apply it with all the fluff stripped away.
There is so much potential to take popular non-fiction books and turn them into a practical video course/app/book with examples, exercises, how-to's, demo's in a structured way. Can someone please tell me that this already exists and I haven't found it yet because I'm losing my mind.
PS: a honourable mention for books telling you what to do but not how do it. This stuff makes my blood boil. "To lose weight you have to eat less". Everyone knows this. Everyone knows WHAT to do. Tell me HOW you do it. What is the actual strategy and steps you use to make sure you don't repeat your default behaviour.